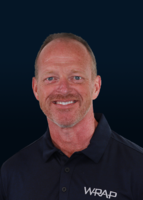 Kevin Mullins
Chief Executive Officer & Director
Kevin Mullins is a proven business strategist and experienced corporate leader. For the past eight years, he has served as the President and CEO of Intrensic, a premier digital evidence and video management software solutions company. During his tenure, he led the development of new technology and set the direction of the company, and was instrumental in marketing its solutions to corporate and public safety entities. Kevin also served at the CEO of SaferMobility, a video NG911 solutions provider for public and private enterprise safety. Prior to his venture into building SaaS safety solutions, Kevin was a commercial banker and bank director. He brings deep knowledge of relevant customer markets to Wrap.
Chris DeAlmeida
Chief Financial Officer
Chris DeAlmeida has severed as Chief Financial Officer of Wrap Technologies, Inc. since July 2022. Chris is an accomplished senior financial executive with broad hands on operational and financial management background for both public and private companies. Chris has a strong record of developing and implementing strategies that streamline financial and business operations leading to increased efficiencies, cost containment, and improved performance, as well as significant Investor Relations experience. Prior to Wrap, Chris served as the Chief Financial Officer at Encore Dredging Partners where he successfully completed two acquisitions and developed advanced reporting and forecasting tools to help drive the growth of this $60M start up. Earlier in his career, Chris held positions of Chief Financial Officer and Treasurer for Orion Group Holdings (NYSE: ORN), Investor Relations for Continental Airlines (NYSE: UAL), and Financial Analyst for BMC Software.
Chris holds a Bachelor of Science in Finance from the University of Houston – Clear Lake.