Kevin Mullins
Chief Executive Officer & Director
Kevin Mullins initially joined Wrap Technologies as President in April 2022, and was appointed CEO in April 2023. He is a proven business strategist and experienced corporate leader.
Prior to joining Wrap Technologies, he served as President and CEO of Intrensic, a premier digital evidence and video management software solutions company. During his tenure, he led the development of new technology and set the direction of the company, and was instrumental in marketing its solutions to corporate and public safety entities.
Kevin also served at the CEO of SaferMobility, a video NG911 solutions provider for public and private enterprise safety.
Prior to his venture into building SaaS safety solutions, Kevin was a commercial banker and bank director. He brings deep knowledge of relevant customer markets to Wrap.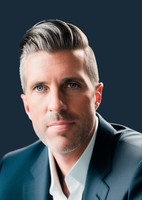 Chris DeAlmeida
Chief Financial Officer
Chris DeAlmeida assumed the role of Chief Financial Officer at Wrap Technologies, Inc. in July 2022. As a seasoned financial executive, Chris brings a wealth of experience managing finances and operations for both publicly-traded and privately-held businesses. He has an impressive track record in innovating strategies that enhance operational efficiency, reduce costs, boost performance, and enhance investor relations.
Before joining Wrap Technologies, Chris showcased his financial leadership at Encore Dredging Partners as the Chief Financial Officer. He successfully facilitated two acquisitions and introduced innovative reporting and forecasting mechanisms to bolster the growth of the $60M startup.
In the early stages of his career, Chris gained valuable experience serving as Chief Financial Officer and Treasurer for Orion Group Holdings (NYSE: ORN), handling Investor Relations for Continental Airlines (NYSE: UAL), and working as a Financial Analyst for BMC Software.
Chris earned his Bachelor of Science degree in Finance from the University of Houston – Clear Lake. His strong background and varied experience underpin his role in steering Wrap Technologies towards financial success.
Matt Campagni
SVP – Operations
Matt Campagni joined Wrap Technologies as Vice President of Finance in January 2023. He was named Senior Vice President of Operations in April 2023.
Matt is a highly experienced professional with more than 20 years of expertise in managing finance, operations, and project management functions across the private, public, and non-profit sectors. He has a strong focus on public safety and has successfully provided technology solutions, systems integration, strategic planning, and mission-critical facilities to renowned public safety agencies worldwide.
Notable public sector organizations he has worked with include the New York City Police Department, the Fire Department of the City of New York, the Los Angeles Police Department, the State of Tennessee, and the City of Raleigh, NC.
Matt holds a Bachelor of Science degree in Finance from Tennessee Tech University and a Master of Science degree in Project Management from George Washington University. He has further enhanced his professional qualifications with certifications from the Project Management Institute, including PMP (Project Management Professional) and RMP (Risk Management Professional). Matt is also a Six Sigma Black Belt, demonstrating his commitment to excellence in operations and manufacturing.
After a several-year stint in the private equity and family office world, Matt is excited to refocus on his mission-driven work in public safety.
Kelcie Brady
SVP – Corporate Controller
Kelcie Brady joined Wrap Technologies, Inc. in September 2022 and serves as the SVP Corporate Controller. Before joining Wrap Technologies, Kelcie spent over eight years in public accounting auditing Fortune 500 companies and privately-owned organizations. Her client portfolio included aerospace manufacturing, semi-conductor, real estate, and background check services.
Kelcie also has two years' experience in internal audit for a manufacturing company that supplies building envelope products, medical technologies, and general industrial products.
Kelcie received her Bachelor of Science in Business with majors in Accounting and International Business from the University of Minnesota and is a certified public accountant.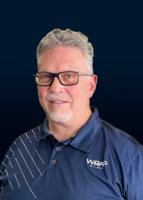 Michael Thomas
SVP - Administration
Mike Thomas joined Wrap Technologies as Director of Operations in January 2018, bringing with him over 20 years of law enforcement experience. He was named SVP of Administration in April 2023.
Mike served in Law Enforcement Management, where he successfully led a 75-member CIRT team, overseeing aspects such as personnel management, budgeting, purchasing, RFPs, and Grant Writing. Mike's expertise also extends to being a Use of Force Expert, a skill set that greatly contributed to the development of Wrap's current BolaWrap strategy.
During his Law Enforcement tenure, Mike undertook a significant project of implementing an accredited hospital within the Salt Lake County Jail. This involved engaging with the State Legislature and Local Politicians to procure funding and surrounding Police and Fire agencies to establish policies and guidelines for prisoner admissions. He also collaborated with surrounding hospitals to ensure adherence to proper care principles.
Before joining Wrap, Mike retired from Law Enforcement and gained valuable experience at industry leading companies, such as Motorola and Tyler Technologies, focusing on Law Enforcement equipment sales, training and software implementation.
Throughout his career, Mike has earned a reputation for building high-performing teams and fostering a collaborative and excellence-driven culture. He excels in communication and has developed strong relationships with stakeholders at all levels, which has been crucial to his success.
Jags Gill
VP - International Sales
Jags is a commercially astute sales and business leader. Serving the organization as Senior Vice President, he is responsible for the strategic direction and sales performance for the international markets and to drive expansion and adoption of the Wrap suite of products across global markets outside of the United States of America.
As a seasoned sales professional with over 15 years of sales experience, Jags is known within the industry for directing all facets of the sales cycle across an extensive number of international markets and with a very credible history of developing sustainable, profitable business relationships in what are very competitive markets. Jags has been part of and has a track record of developing high performance teams across both direct and channel models through a sound understanding of individual and cultural differences, that he has experienced during his previous tenures.
Before joining Wrap, Jags forged deep and meaningful business relationships during his tenure as Director of International Sales at Motorola Solutions and WatchGuard Video, where he equipped law enforcement and military agencies across the world with mobile video solutions, such as In-Car Video and Body Worn Camera technologies. Prior to this, Jags led all CEW (Conducted Electrical Weapons) sales at Taser International (now Axon) as the UK Country Manager and was part of the leadership team to introduce the X2 device to the UK government.
His sound understanding and long-term business partnerships with key decision makers, notwithstanding his flexible approach and ability to adapt to various cultures has allowed Jags to develop a forward thinking and outcome driven approach to sales, which has further allowed him to implement realistic, clear, and effective sales plans for better business predictability.
Bob Lovering
VP - Domestic Sales
Bob Lovering is a highly accomplished sales professional and experienced leader in the field. Currently serving as the Vice President of Domestic Sales at Wrap Technologies, he joined the company as an Inside Sales Manager in July 2022, quickly rising through the ranks due to his exceptional performance and expertise.
With a deep understanding of sales, processes, and structures, Bob has been instrumental in driving the success of the customer-facing team at Wrap Technologies. His proven track record and extensive knowledge make him an asset to the organization.
Before joining Wrap Technologies, Bob spent nine years at AXON Enterprise (formerly TASER), a leading law enforcement solutions company. During his tenure, he demonstrated his leadership abilities as he led the Domestic Sales team. One of his notable achievements was the establishment and expansion of the inside sales team, which grew from two individual contributors to a team of 55 representatives. Under Bob's guidance, the team's efforts resulted in a remarkable revenue increase from $1.2 million to $130 million within seven years. Additionally, he successfully led the Adjacent Markets Sales team, driving sales growth from $7 million to $28 million within a span of two years.
Bob's professional background also includes sales roles focused on IT, SaaS, and cloud solutions targeting SMBs, Fortune 1000 companies, and public sector accounts. He brings a wealth of knowledge and experience in these areas, further enhancing his ability to meet the unique needs of various clients.
Passionate about the law enforcement community, Bob finds immense fulfillment in providing innovative tools that can save lives and careers. His dedication and commitment to making a positive impact within this field are unwavering.
Bob Lovering holds a Bachelor of Science degree from Illinois State University. His educational background, combined with his extensive professional experience, have shaped him into a dynamic sales leader with a proven ability to drive revenue growth and deliver exceptional results.
Milan Cerovic
VP - Research and Development
Milan Cerovic joined Wrap Technologies in 2020 as a VP of Research and Development, with over 25 years of experience in product design and development, manufacturing, and management. At Wrap, Milan oversees hardware, firmware, and product ecosystem engineering and coordinates product and process development with the Manufacturing, Operations and Supply Chain Teams.
Before joining Wrap, Milan spent over 20 years at Axon Enterprise, where he was a part of the R&D and Advanced Research teams. During his tenure at Axon, Milan led and supported Taser CEW and Axon Camera product releases.
Milan holds over 30 Law Enforcement, Consumer and Military/ Defense product patents.
Marcy Rigoni
VP - Human Resources
Marcy Rigoni joined Wrap Technologies in 2021 and is responsible for leading Wrap's Human Resources initiatives. She has over 20 years of Human Resources experience, including benefits negotiations and administration, employee relations and development, recruiting and onboarding, and compliance.
Before joining Wrap, Marcy spent 15 years at Axon (formerly Taser International), where she built and led the human resources division.
Marcy holds a Bachelor's degree from Arizona State University and a Master's degree from the University of Arizona.
Rebekah Newman
VP – International Customer Relations
Rebekah Newman joined Wrap Technologies as VP of International Customer Relations in September 2021. Previously she was a Law Enforcement Officer to the rank of Chief Inspector in the United Kingdom. She was a Critical Incident Manager for over six years dealing with fast time serious incidents and was a Tactical Firearms and Pursuit Commander.
Rebekah's most recent role was as an Advisor for the UK Government Home Office and Defence Science and Technology Laboratory, liaising with and assisting UK National Police Chief Council members in the selection and implementation of novel technologies to address their capability gaps in Armed, Less Lethal, Personal Protective Equipment and Road Policing areas. She received a Commendation for her work. Her international roles included serving as Secretary General to the European Working Group for Non-Lethal Weapons.
Jeff Abbott
VP - Manufacturing
Jeff Abbott has served as Director of Manufacturing for Wrap Technologies since April 2019 and was assigned to VP of Manufacturing in April 2023. Jeff is an accomplished professional with extensive experience directing manufacturing operations in engineered materials and products. His track record demonstrates results-oriented leadership focused on execution of business plans, while driving continuous improvement and process excellence.
Prior to joining Wrap, Jeff led operations at ATS Armor producing ballistic protection products for law enforcement customers. During his 13-year tenure with BAE Systems, Jeff led implementation of Lean conversions to significantly improve utilization of resources and heighten manufacturing process control. He successfully directed manufacturing operations during a period of rapid growth, capacity expansion and plant/product transitions to meet urgent and compelling surges in demand for armor products.
Prior to his time at BAE Systems, Jeff compiled 20+ years of manufacturing experience directing operations within advanced ceramics and composites businesses.
Jeff holds a Bachelor's degree in Business, Management and Economics from the State University of New York. He earned his Six Sigma Green Belt certification in 2007.
Rodney Sherrod
VP – Training
Rodney retired as a Police Commander from the Lexington, Kentucky Police Department with 22 years of service. Rodney graduated from Eastern Kentucky University with a Bachelor of Science Degree in Police Administration and a Master's Degree in Criminal Justice. He is also a graduate of the National Criminal Justice Command College in Richmond, Virginia where he was named to the University of Virginia Dean's list for organizational leadership and development.
During his tenure with the Lexington Police Department, Rodney served as the lead defensive tactics, less-lethal and crowd control instructor for the department for 15 years while moving through the ranks in the Training Academy as the Assistant Commander. After his promotion to the Chief's Staff, Rodney continued to serve as the department's expert in use of force practices and worked with the department's legal team on many occasions reviewing and providing his opinion on matters relating to use of force.
Rodney served as a Tactical Operator, Team Leader, and Assistant Commander in the Divisions Emergency Response Unit(SWAT) for 15 years. Rodney founded and served as the President of the Kentucky Tactical Officers Association in 2007 which brought together 50 SWAT teams around the state providing quality training and resources. He was presented with the Governor's Excellence Award for his work with the KTOA. He continues to serve on the KTOA Board of Directors and remains an integral part in their continued development and success with over 600 members to date.
Rodney continued to build on his 22 years of solid law enforcement, management, and leadership experience serving as a Law Enforcement Consultant with the Kentucky League of Cities, providing best practice models for law enforcement agencies across Kentucky for the past 8 years.
Rodney began his time with BolaWrap in December of 2019 serving as a contract Master Instructor and Demo Presenter, training and presenting both domestically and internationally. Rodney was promoted to Senior Master Instructor September of 2020 and appointed to the Training Academy Advisor Board June 2021, where he assisted with the development of the training curriculum. Rodney was offered a full-time role with WRAP in August of 2022 and became the Senior Master Trainer, overseeing the operations of the Master Instructor Program. Rodney was promoted to Vice President of Training July of 2023.
Rodney served as an adjunct instructor for American Public University and ITT Technical Institute for seven years instructing students in various topics relating to Homeland Security and the Criminal Justice System. Rodney serves as a nationally certified expert witness in Police Operations and Use of Force.
Rodney is married with four children and resides in Simpsonville, KY.