| Board Members | Audit | Compensation | Nominating and Corporate Governance |
| --- | --- | --- | --- |
| | | | |
| | | | |
| | | | |
| | | | |
| | | | Nominating and Corporate Governance |
| | | | |
| | | | Nominating and Corporate Governance |
| | | | Nominating and Corporate Governance |
Committee Charters
Wayne Walker
Wayne Walker founded Walker Nell Partners, Inc. ("Walker Nell"), a financial advisory firm in 2013, where he continues to serve as the managing partner. Walker Nell provides corporate governance and restructuring advisory services, fiduciary services, litigation support, and other services to client corporations and law firms. In his role at Walker Nell, he has served on a number of private company boards. He currently serves as Chairman of the Board of Trustees of National Philanthropic Trust, a public charity that holds over $6 billion of assets under management. Wayne Walker has more than 25 years of experience in corporate law and corporate restructuring, including working 15 years at the DuPont Company.
Bruce T. Bernstein
Mr. Bernstein has over thirty-five years of experience in the securities industry, primarily as senior portfolio manager for two alternative finance funds as well as in trading and structuring of arbitrage strategies. Mr. Bernstein has served as President of Rockmore Capital, LLC since 2006, the manager of a direct investment and lending fund with peak assets under management of $140 million. Previously, he served as Co-President of Omicron Capital, LP, an investment firm based in New York, which he joined in 2001. Omicron Capital focused on direct investing and lending to public small cap companies and had peak assets under management of $260 million. Prior to joining Omicron Capital, Mr. Bernstein was with Fortis Investments Inc., where he was Senior Vice President in the bank's Global Securities Arbitrage business unit, specializing in equity structured products and equity arbitrage and then President in charge of the bank's proprietary investment business in the United States. Prior to Fortis, Mr. Bernstein was Director in the Equity Derivatives Group at Nomura Securities International specializing in cross-border tax arbitrage, domestic equity arbitrage and structured equity swaps. Mr. Bernstein started his career at Kidder Peabody, where he rose to the level of Assistant Treasurer. Mr. Bernstein serves as a member of the Board of Directors of Xwell, Inc. (Formerly XpresSpa Holdings, Inc.) the leading airport spa company in the world, based in New York, serves as a Director for Neurotrope since November 14, 2016 and, Petros Pharmaceuticals, Inc. Mr. Bernstein holds a Bachelor of Business Administration from City University of New York (Baruch).
Scot Cohen
Scot Cohen has more than 20 years of experience in institutional asset management, wealth management, and capital markets. Scot founded and served as Principal of the Iroquois Capital Opportunity Fund, a closed-end private equity fund which focused on investments in North American oil and gas. He also co-founded Iroquois Capital, a New York based hedge fund which managed approximately $300M across its family of funds. Prior to Iroquois Capital, Scot Cohen founded a merchant bank which actively participated in structured investments in public companies. Cohen is currently active on a number of public and private company boards and is involved with various charitable ventures.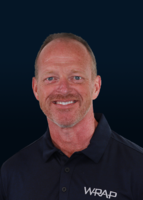 Kevin Mullins
Kevin Mullins is a proven business strategist and experienced corporate leader. For the past eight years, he has served as the President and CEO of Intrensic, a premier digital evidence and video management software solutions company. During his tenure, he led the development of new technology and set the direction of the company, and was instrumental in marketing its solutions to corporate and public safety entities. Kevin also served at the CEO of SaferMobility, a video NG911 solutions provider for public and private enterprise safety. Prior to his venture into building SaaS safety solutions, Kevin was a commercial banker and bank director. He brings deep knowledge of relevant customer markets to Wrap.
Michael Parris
Michael Parris partnered in 1996 with Perry Rogers to oversee primarily the SHAQ Brand and other secondary strategic alliances. The SHAQ Brand has included, but not limited to, the business development, brand management and marketing, public relations and intellectual properties and polices for NBA player, Shaquille O'Neal. Prior to 1996, Parris had a successful career in law enforcement with the Newark police department in Newark, New Jersey. As a member of the department, he was promoted to the rank of Lieutenant. He has worked and commanded several specialized units including Homicide, Robbery and Internal Affairs. A NJ native, Parris spent his early school years attending Newark public schools.
Marc Savas
Mr. Savas has over thirty-five years of experience in accelerating revenue for companies, and is skilled in developing and guiding leadership teams, executing tactical, strategic and technical plans, and brings a comprehensive understanding of organizational efficiency. Mr. Savas currently serves as President of Vector97, a privately held waste hauling and recycling consulting firm, since February 2012. He has overseen Vector97 from a startup company through engineering its sale to SIB in June of 2022. Mr. Savas remains President of Vector97 and has joined the SIB leadership team. He currently serves as a Director of SRAX since October 2015. Previously, he founded Unfair Advantage, Inc. and Living Full Blast, Inc., a management and efficiency consulting firm serving the Venture Capital and Legal vertical markets serving as Chief Executive officer until January 2012. Mr. Savas has also served as a member of the Board of Directors of Motivational, Inc., a charitable organization, from July 2020 to present, and as a member of the Board of Directors of RMP, a charitable organization, from December 2022 to present. Mr. Savas holds a Bachelor of Science in Marketing from Northern Arizona University of Flagstaff Arizona, and completed the Executive Development Program of the Marshall School of Business of the University of Southern California.
Kimberly Sentovich
Kimberly Sentovich is a seasoned merchandising, operations, IT, and supply chain executive with 30 years of experience with multi-billion-dollar profit and loss responsibility. She held executive positions at Gymboree, Walmart, and Home Depot. Kimberly Sentovich has served on the Board of Directors of One Stop Systems (NASDAQ: OSS) from 2019 to the present.
Kevin Sherman
Kevin Sherman is an experienced marketing executive and currently serves as the Interim Chief Executive Officer, Chief Marketing Officer, and Chief Revenue Officer of privately held Tractor Beverages, Inc., where he has served since 2018.