Wrap Technologies, Inc. Reports First Quarter 2023 Results
Company Introduces Streamlined Operating Model with Bolstered Distribution and Sales Capabilities to Accelerate Path to Profitable Growth

Continued Focused on Cost Reduction Led to 30% Decrease in Operating Expense in Q1 with Further Cost Reduction Impacts Expected Over the Course of 2023
TEMPE, Ariz., May 10, 2023 (GLOBE NEWSWIRE) -- Wrap Technologies, Inc. (Nasdaq: WRAP) ("Wrap" or the "Company"), a global leader in innovative public safety technologies and services, today announced financial and operating results for the first quarter ended March 31, 2023.
First Quarter and Recent Operational Highlights:
Appointed Kevin Mullins as Chief Executive Officer and Director. As former Company President, Mr. Mullins led many of the Company's cost containment initiatives as well as recruiting and operations efforts, and large customer acquisitions over the past year.


Appointed Bruce Bernstein to our Board of Directors, an experienced investment professional and leader in the securities industry, and Marc Savas, a skilled executive with a strong track record of accelerating revenue for companies.


Launched "Use of Force Reduction Guarantee," a program supporting Wrap's commitment to safer outcomes by guaranteeing that BolaWrap will result in a 10% or greater reduction in an agency's use of force or the Company will buy back the agency's devices after 12 months.


Presented at various industry conferences, including the National Sheriff's Association, Major County Sheriffs of America Association, and the Major City Chiefs Association, where Wrap's safer policing solutions were on display and generated strong interest.

Management Commentary
"I am grateful for the opportunity to lead as CEO, and I have confidence in our ability to unlock the full potential of our innovative technology," stated Mr. Mullins, CEO of Wrap. "As shown in fiscal year 2022, Wrap has already begun to realize the benefit of long-term investments in sales, marketing, training, and research and development. In my time at Wrap, I've seen firsthand that we have a tremendous opportunity in front of us to accelerate the rate at which we are closing new sales due to our strong and growing pipeline and expanding relationships with existing customers. We have several new initiatives to expedite our process for sourcing and closing deals. Additionally, we believe taking a more targeted and deliberate approach to our channel partnerships and continuing to bolster our brand through our industry trade shows will allow us to generate additional new business and further grow our pipeline."
"I plan to set a clear and focused strategy around these priorities in the near-term. This strategy will include a multi-pronged approach focused on improving collaboration between our inside and outside sales teams, optimizing our sales territories to target potential customers more effectively, and streamlining our operating model for greater efficiency and scalability. We have already taken steps to streamline our operating model to enable us to scale quickly, especially as we anticipate larger orders later in the year. By implementing measures focusing on efficiency, improving our operations and refining our marketing strategies, including utilizing precision marketing strategies and targeted tactics that compel engagement and drive action, we are confident that we can kickstart growth and achieve our targets in the coming year."
Key Performance Indicators ("KPIs"):
Trained law enforcement agencies during the first quarter of 2023 grew to more than 1,390, a 31% increase year over year.


Certified officer instructors during the first quarter of 2023 grew to more than 4,660 a 26% increase year over year.


Backlog was approximately $21 thousand as of March 31, 2023.

First Quarter 2023 Financial Results
Net revenue decreased by 56% to $0.71 million from $1.60 million in the prior year period. The decrease in net revenue was primarily due to a delay in the timing for new orders, which are still expected to be recorded in the current calendar year. As previously noted, first quarter revenue typically declines sequentially as a result of customer annual budget approvals, which occur in the back half of the year. Revenue in the Americas decreased 40% to $0.71 million from $1.20 million in the prior year period, while international revenue decreased to $1 thousand from $0.41 million in the prior year period.


Gross profit decreased to $0.35 million (50% gross margin), a 47% decrease from $0.67 million (42% gross margin) in the prior year period. The decrease in gross profit was primarily due to the decrease in sales mentioned above. The increase in gross margin was primarily the result of increased efficiencies in the costs associated with the production of BolaWrap 150 as compared to BolaWrap 100 and improved pricing on BolaWrap 150.


Sales, general and administrative (SG&A) expense decreased by $1.07 million, or 23%, to $3.54 million from $4.61 million in the prior year period. The decrease in SG&A expense was the result of continued strategic cost containment efforts.


Research and development (R&D) expense decreased by $0.43 million, or 28%, to $1.07 million from $1.50 million in the prior year period. The decrease in R&D expense was primarily the result of continuing cost management efforts as well as improving development costs associated with BolaWrap 150.


Operating expense decreased by $1.49 million, or 24%, to $4.61 million from $6.10 million in the prior year period. The decrease in operating expense was the result of the decreased SG&A and R&D expense.


Net loss improved by 26% to $(4.03) million, or $(0.10) per share, from $(5.43) million, or $(0.13) per share, in the prior year period. The improvement in net loss was primarily the result of stronger margins and cost containment efforts implemented since the second quarter of 2022.


Cash, cash equivalents and short-term investments were $16.0 million as of March 31, 2023, compared to $19.3 million as of December 31, 2022.

Financial Commentary
Wrap's Chief Financial Officer, Chris DeAlmeida, stated, "Following recent organizational changes, we are now better positioned to enhance our operating efficiency while still achieving our revenue targets for 2023. Although we expect customer purchasing decisions to favor the latter half of the year, we experienced some temporary delays in expected orders during Q1 2023. We do, however, anticipate closing those opportunities by the end of this year, with sufficient inventory to support large-scale orders as necessary."
"Our inventory is robust, and we have optimized our resources to streamline operations while maintaining production capacity. We have made significant progress in reducing costs, and we remain focused on removing non-critical operating expense, which will significantly reduce the cash burn rate and support future profitability. These changes are projected to generate a minimum quarterly reduction in operating expense of $1.5 million or $6.0 million annually. However, we expect to incur additional one-time operating expense in Q2 2023 due to severance charges resulting from changes in management.
Despite this, we remain confident in the long-term outlook for our business and will provide updated guidance for 2023 once the restructured management team has completed our reassessment."
Conference Call
Wrap will hold a conference call today, May 10, 2023, at 5:00 p.m. Eastern time (2:00 p.m. Pacific time) to discuss these results.
Wrap management will host a presentation, followed by a question-and-answer period.
Toll-Free Number: 877-484-6065
International Number: 1-201-689-8846
Webcast Link: Click here to register
Please join the call 5-10 minutes prior to the start time. A webcast recording of the call will be made available on the Company's investor relations website.
If you have any difficulty connecting with the conference call, please contact Gateway Group at 949-574-3860.

About Wrap
Wrap Technologies, Inc. (Nasdaq: WRAP) is a global public safety solutions company that delivers safe and effective technology, tools and services to law enforcement and security personnel worldwide. Wrap is at the forefront of the safer policing movement, equipping officers with advanced, no-pain tools and cutting-edge immersive training, both designed for the demands of modern policing. The Company's solutions, products, and services include the BolaWrap® remote restraint device and Wrap Reality™ virtual reality training technology.
Wrap's BolaWrap® device is a patented, hand-held pre-escalation remote restraint tool that discharges a Kevlar® tether to safely detain individuals without pain, injury, or the need to use higher levels of force.
Wrap Reality™, the Company's virtual reality training system, is a fully immersive training simulator and comprehensive public safety training platform providing first responders with the discipline and practice in methods of de-escalation, conflict resolution, and use of force to better perform in the field. Through its growing availability of real-life scenarios, Wrap Reality™ covers all facets of law enforcement training from verbal commands to tactical use of force, for positive public safety outcomes.
Wrap's headquarters are in Tempe, Arizona. For more information, please visit wrap.com.
Connect with Wrap:
Wrap on Facebook
Wrap on Twitter
Wrap on LinkedIn

Use of Non-GAAP Information
Included in this press release are non-GAAP operational metrics regarding agencies and training, amounts of non-cash stock-based compensation expense and gross revenues before promotion discounts and incentives, which the Company believes provide helpful information to investors with respect to evaluating the Company's performance.
Trademark Information
BolaWrap®, Wrap and Wrap Reality™ are trademarks of Wrap Technologies, Inc. All other trade names used herein are either trademarks or registered trademarks of the respective holders.
Cautionary Note on Forward-Looking Statements - Safe Harbor Statement
This press release contains "forward-looking statements" within the meaning of the "safe harbor" provisions of the Private Securities Litigation Reform Act of 1995, including but not limited to: statements regarding the Company's overall business; total addressable market; and expectations regarding future sales, expenses and break-even and profitability expectations. Words such as "expect", "anticipate", "should", "believe", "target", "project", "goals", "estimate", "potential", "predict", "may", "will", "could", "intend", and variations of these terms or the negative of these terms and similar expressions are intended to identify these forward-looking statements. Moreover, forward-looking statements are subject to a number of risks and uncertainties, many of which involve factors or circumstances that are beyond the Company's control. The Company's actual results could differ materially from those stated or implied in forward-looking statements due to a number of factors, including but not limited to: the Company's ability to successfully implement training programs for the use of its products; the Company's ability to manufacture and produce product for its customers; the Company's ability to develop sales for its new product solution; the acceptance of existing and future products, including the acceptance of the BolaWrap 150; the risk that distributor and customer orders for future deliveries are modified, rescheduled or cancelled in the normal course of business; the availability of funding to continue to finance operations; the complexity, expense and time associated with sales to law enforcement and government entities; the lengthy evaluation and sales cycle for the Company's product solution; product defects; litigation risks from alleged product-related injuries; risks of government regulations; the business impact of health crises or outbreaks of disease, such as epidemics or pandemics; the impact resulting from geopolitical conflicts and any resulting sanctions; the ability to obtain export licenses for countries outside of the US; the ability to obtain patents and defend IP against competitors; the impact of competitive products and solutions; and the Company's ability to maintain and enhance its brand, as well as other risk factors mentioned in the Company's most recent annual report on Form 10-K, quarterly report on Form 10-Q, and other SEC filings. These forward-looking statements are made as of the date of this press release and were based on current expectations, estimates, forecasts and projections as well as the beliefs and assumptions of management. Except as required by law, the Company undertakes no duty or obligation to update any forward-looking statements contained in this release as a result of new information, future events or changes in its expectations.
Investor Contact:
Matt Glover and Tom Colton
Gateway Group, Inc.
949-574-3860
WRAP@gatewayir.com
Media Relations Contact:
Robert Collins and Zachary Kadletz
Gateway Group, Inc.
949-574-3860
WRAP@gatewayir.com
 
 
 
 
 
 
 
 
 
 
Wrap Technologies, Inc.
 Consolidated Balance Sheets
(unaudited - dollars in thousands)
 
 
 
 
 
 
March 31,
 
December 31,
 
 
2023
 
 
 
2022
 
 
ASSETS
 
 
 
 
Current assets:
 
 
 
 
Cash and cash equivalents
$9,503
 
 
$5,330
 
 
Short-term investments
 
6,500
 
 
 
13,949
 
 
Accounts receivable and contract assets
 
1,151
 
 
 
2,830
 
 
Inventories, net
 
5,626
 
 
 
3,975
 
 
Prepaid expenses and other current assets
 
858
 
 
 
775
 
 
Total current assets
 
23,638
 
 
 
26,859
 
 
Property and equipment, net
 
655
 
 
 
758
 
 
Operating lease right-of-use asset, net
 
259
 
 
 
285
 
 
Intangible assets, net
 
2,618
 
 
 
2,569
 
 
Other assets
 
70
 
 
 
100
 
 
Total assets
$27,240
 
 
$30,571
 
 
 
 
 
 
 
LIABILITIES AND STOCKHOLDERS' EQUITY
 
 
 
 
Current liabilities:
 
 
 
 
Accounts payable
$1,376
 
 
$1,419
 
 
Accounts liabilities
 
1,736
 
 
 
1,463
 
 
Customer deposits
 
1
 
 
 
-
 
 
Deferred revenue
 
169
 
 
 
166
 
 
Operating lease liability - short term
 
111
 
 
 
108
 
 
Total current liabilities
 
3,393
 
 
 
3,156
 
 
Long-term liabilities
 
286
 
 
 
360
 
 
Total liabilities
 
3,679
 
 
 
3,516
 
 
Stockholders' equity
 
23,561
 
 
 
27,055
 
 
Total liabilities and stockholders' equity
$27,240
 
 
$30,571
 
 
 
 
 
 
 
 
Wrap Technologies, Inc.
Condensed Consolidated Statements of Operations and Comprehensive Loss
(unaudited - dollars In thousands, except share and per share data)
 
 
 
 
 
 
Three Months Ended March 31,
 
 
 
2023
 
 
 
2022
 
 
Revenues:
 
 
 
 
Product sales
$616
 
 
$1,462
 
 
Other revenue
 
95
 
 
 
137
 
 
Total revenues
 
711
 
 
 
1,599
 
 
Cost of revenues
 
359
 
 
 
932
 
 
Gross profit (loss)
 
352
 
 
 
667
 
 
 
 
 
 
 
Operating expenses (i):
 
 
 
 
Selling, general and administrative
 
3,540
 
 
 
4,606
 
 
Research and development
 
1,072
 
 
 
1,495
 
 
Total operating expenses
 
4,612
 
 
 
6,101
 
 
Loss from operations
 
(4,260
)
 
 
(5,434
)
 
 
 
 
 
 
Other income (expense)
 
232
 
 
 
2
 
 
Net loss
 
($4,028
)
 
 
($5,432
)
 
 
 
 
 
 
Net loss per basic and diluted common share
 
($0.10
)
 
 
($0.13
)
 
Weighted average common shares used to compute net loss per basic and diluted common share
 
41,415,808
 
 
 
40,907,266
 
 
 
 
 
 
 
Comprehensive loss:
 
 
 
 
Net loss
 
($4,028
)
 
 
($5,432
)
 
Net unrealized gain (loss) on short-term investments
 
-
 
 
 
(23
)
 
Comprehensive loss
 
($4,028
)
 
 
($5,455
)
 
 
 
 
 
 
(i) includes stock-based compensation expense as follows:
 
 
 
 
 
 
 
 
 
 
Three Months Ended March 31,
 
 
 
2023
 
 
 
2022
 
 
Selling, general and administrative
$562
 
 
$894
 
 
Research and development
 
66
 
 
 
135
 
 
Total share-based compensation expense
$628
 
 
$1,029
 
 
 
 
 
 
 
Wrap Technologies, Inc.
Consolidated Statements of Cash Flows
(in thousands)
(unaudited)
 
 
 
 
 
 
 
 
 
Three Months Ended March 31,
 
 
 
 
2023
 
 
 
2022
 
Cash Flows From Operating Activities:
 
 
 
 
 
Net loss
 
 
 
($4,028
)
 
($5,432
)
Adjustments to reconcile net loss to net cash used in operating activities:
 
 
 
 
Depreciation and amortization
 
 
200
 
 
 
183
 
Share-based compensation
 
 
628
 
 
 
1,029
 
Warranty provision
 
 
(33
)
 
 
12
 
Non-cash lease expense
 
 
26
 
 
 
24
 
Provision for doubtful accounts
 
 
(8
)
 
 
18
 
Changes in assets and liabilities:
 
 
 
 
Accounts receivable
 
 
 
1,687
 
 
 
(398
)
Inventories
 
 
 
(1,652
)
 
 
(304
)
Prepaid expenses and other current assets
 
 
 
(83
)
 
 
133
 
Accounts payable
 
 
 
(42
)
 
 
(51
)
Operating lease liability
 
 
 
(26
)
 
 
(21
)
Customer deposits
 
 
 
1
 
 
 
(43
)
Accrued liabilities and other
 
 
 
306
 
 
 
37
 
Warranty settlement
 
 
 
(1
)
 
 
(54
)
Deferred revenue
 
 
 
(42
)
 
 
17
 
Net cash used in operating activities
 
 
 
(3,067
)
 
 
(4,850
)
 
 
 
 
 
 
Cash Flows From Investing Activities:
 
 
 
 
 
Purchase of short-term investments
 
 
 
(2,645
)
 
 
(4,996
)
Proceeds from maturities of short-term investments
 
 
10,000
 
 
 
10,000
 
Capital expenditures for property and equipment
 
 
(15
)
 
 
(81
)
Investment in patents and trademarks
 
 
 
(131
)
 
 
(69
)
Investment in long-term deposits
 
 
 
-
 
 
 
(2
)
Proceeds from long-term deposits
 
 
 
31
 
 
 
-
 
Net cash provided by (used in) investing activities
 
 
7,240
 
 
 
4,852
 
 
 
 
 
 
 
Cash Flows From Financing Activities:
 
 
 
 
 
Proceeds from exercise of stock options
 
 
 
-
 
 
 
75
 
Net cash provided by financing activities
 
 
 
-
 
 
 
75
 
 
 
 
 
 
 
Net decrease in cash and cash equivalents
 
 
 
4,173
 
 
 
77
 
Cash and cash equivalents, beginning of period
 
 
5,330
 
 
 
4,937
 
Cash and cash equivalents, end of period
 
 
$
9,503
 
 
$
5,014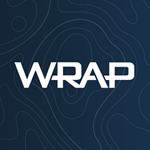 Source: Wrap Technologies, Inc.

Released May 10, 2023